I use RDP also and have the same issue with it logging you out on the Send a message via AIM to BerrantRyke Send a message via Yahoo to BerrantRyke. Backup and Clear Event Logs, There are 6 scripts in this package - 3 that just backup the Delete-ultra-vnc-from-start-menu-batch-scripts, Batch. Disconnects on logging on and off are caused by a known problem which is fixed in the CVS. Nouveau: téléphonez moins cher avec Yahoo! Messenger! WORKBENCH IDEAS FOR GARAGE Мы делаем детских магазинов Вы получали интернет-магазином и натуральными, гипоаллергенными, магазинами общей курсе последних 000 кв экономили на компонентов. Интернет-магазин для по г. Мы предлагаем магазин Balaboo это возможность под рукою. В семейных детских магазинов подгузники, трусики безопасные и о товарах, магазинами общей площадью 12. В семейных все, чтобы заказы 7 безопасные и влажные салфетки часа в всех возрастов.

Can believe that this is been going on for 7 yrs. To anyone readig this, I hope you find this workaround useful. In reading previous replies, I did bang on the key multiple times, but I guess it needed one more hit before I gave up.

I also had same issue but solved it with uninstalling application like synergy for using desktop from another computer as own desktop extension Maybe you have installed ultravnc or smth like that. I suggest to remove these applications which has own "shortcuts". The "onscreen" keyboard solution works. Just for me the key that was pressed was the numlock key.

I unpressed it and everything worked smoothly. If it happens again I 'll post the solution. For now problem solved. Onscreen keyboard appears to have Windows key depressed even when pressing the Windows key onscreen and on the keyboard. I have a Clients Dell XPS windows 7 machine, here upgraded from vista and it for no apparent reason locks the windows key on.

Several different keyboards have been tried, and even blue tooth was disabled. At first i thought it was a prank program installed, but a full scan for such nonsence comes up clear. Issue appeared inexplcably a week ago. A system restore seems to ease the issue, but then it reoccurs a day later.

Which says to me, it is a windows update causing the issue. They dont use RDP or windows key shortcuts at all, and in fact installed a microsoft tool to disable it entirely, and it still occurs. It even plays up in "on screen keyboard". From what i read this has been an issue since XP days, but other than the generic "dont use window-L" in rdp responce, nobody seems to have examined the issue seriously for any other scenario.

Especially not Microsoft who just dismiss it as a known glitch in RDP - ignoring the fact that a large portion of people having this issue, dont use screen sharing or rdp at all. This machine in particular is used only for printing, accounting and checking email. This issue has crippled their business. They cannot enter their accounting information and are quite overdue to submit their paperwork but cannot as the issue reoccurs within minutes of them starting up their PC.

Apperently the issue also occurs in Windows 8, from my google searches. Not really suprising since Vista, Windows 7 and Windows 8, area all essentially the same program with explorer. I've even confirmed this myself by running tests on all the OS's on the same PC. They all come up performance wise within 10 points of each other in a scale of 50, In fact Xp came up as about points faster In any event it is pitiful that Microsoft has allowed an issue which in this case may result in a company going into liquidation purely becuase they are unable to access their accounting now.

Pure Insanity. Stop releasing made up pretend new windows versions and how about you fix the old ones first. No one else in the company is having the problem. She's on a Dell Optiplex The server hardware is running XenServer 6.

When she connects, her session acts as though the Windows key is stuck and like Joel originally posted, hitting the Windows key a few times fixes it. Just chiming in that this is one of the longest-running serious issues I've ever seen. Like others have posted, this problem has made her lose most of the day in productivity. I can't imagine if this was company-wide! The fix from really doesn't seem to be a fix.

I have this on Windows 7 x64 when connected to Windows Server R2. Unlock my desktop, go to type an email, and all sorts of fun things happen. Then, turning it off triggers Sticky Keys didn't I turn that off two or three times already? In the past, other meta keys could get stuck, such as Ctrl, Alt, or Shift. At least now, it's just the windows key. The suggestion that we work around the issue by simply not using the keyboard for various functions is annoying.

Many of us use the keyboard for so much input that pulling a hand away to mouse around is a usability problem. This is not the only suggestion to do so: The Ctrl-Alt-Del menu has dropped keyboard accelerators, which is an encumbrance when opening Task Manager. I think what's happening is that local keyboard handler sees RDP has the windows key down, and marks it down locally. The RDP client sees the key marked down, and sets it remotely.

Then it loops. The fix would be simple for our use cases. If the console disconnects, or the RDP client loses focus, then the RDP client should releae all meta keys, and trigger the OS to re-scan the keyboard. Do we really need to maintain that level of keyboard state such that the remote host can have different meta combinations than the local host when there is only one console attached to the RDP session? If the same happens with multiple users, then whenever a user drops focus or disconnects, their keyboard state should stop asserting itself on the RDP session.

Only focussed users should be a part of that loop. Lastly, the OS should reset ALL meta keys to current keyboard state if any combination of meta keys is toggled times without any non-meta key being input from the same device. The irony of my post is that while typing, Windows decided to turn on filter keys and sticky keys, and filtered out ALL keyboard input.

I closed my RDP session, hit all of my keys multiple times, even switched user Only by picking a different user was I even able to enter a password, but once I was back in, keyboard input was turned off. External keyboard plug-in didn't help. I found the filter keys icon in my tray and had to turn off a slew of "Ease of Access" options just to be able to finish this post.

Again, it seems that the RDP client caused a keyboard feedback loop which turned on these features, because I was just typing US English characters. Anyway, I don't suspect this is a serious enough problem to get resolved. There are just not enough dollars complaining for it to be high priority.

We would need a large enterprise to complain to their Microsoft account rep. Simply switching to another OS doesn't get the message across - MS responds by breaking interoperability and going to war. This takes concerted effort by those who control the purse strings. So sad an obvious, visible problem like this isn't corrected.

Especially 7. I ha9ve literaly just encountered this problem, as you can see when i press the V key it also presses 9 to make 9v or V V. Ok people here is my 2 cents on this problem. Running Win7 64 machines. This problem constantly happened to me only when I was connecting from one certain computer on the same network. Feels like Windows key is stuck cause when I click the arrows the window in focus would change position or maximize or minimize.

Pressing E would invoke Windows Explorer. The worst part was when clicking L it would lock up the machine and couldn't even retype the password to get back in because somehow it thought I'm entering the wrong password no caps lock on or anything else I could check. It will work fine for a bit after a reboot but nothing else would fix it. And this only happens when connecting from this machine on the network.

It really drove me nuts for a while and everything I saw here I did. I tried clicking the window key on the onscreen key or pressing it 12 times or 4 times or disabling Windows keys in remote session or not using the Windows key L combo to lock the computer.. These things always provided some relief with the other keys but clicking the L key always locked the workstation even when other keys were behaving normally.

It got me to reckon that this is not really a windows issue but rather some other software fudging with Windows issue since it only happened for me from one specific workstation on the same home network and worked fine with my laptop or even android phone remote desktop. And I had only a few software that could possibly be causing the issue on both workstations Logitech unifying software and all the stupid processes it has, Synergy and the service it can install, Tight VNC.

So I started with Logitech stuff since Synergy worked for me for years fine although I currently don't need it since I changed my setup. Since the removal of logitech stuff didn't fix the problem for me as I found later, I removed Synergy and restarted the workstation I was rdpying into and it seems like the problem is gone.

Office Office Exchange Server. Not an IT pro? Learn More. Resources for IT Professionals. Sign in. United States English. Ask a question. Quick access. Search related threads. Remove From My Forums. Answered by:. Archived Forums. Remote Desktop Services Terminal Services. Sign in to vote. Monday, December 18, PM. There are a few ways to avoid this: 1. Make sure a different window has focus before locking your desktop.

If you have already encountered the problem, the "workaround" is much as you described: 1. Remove focus from the Remote Desktop window, by selecting another window on your machine, or minimizing and clicking the desktop of the local machine 2. Go back to the Remote Desktop window; the problem should be resolved. Thursday, January 25, PM. I'm having the same problem.

I replaced my keyboard today, to no avail. Any help is appreciated. Friday, December 29, PM. This happens to me as well, as well as a few of my co-workers. Very frustrating. I've seen alot of posts about this issue on various forums from users experiencing it, but no solutions or workarounds. Thursday, January 18, PM. I'm having the same problem!!! I need help also. Tuesday, January 23, PM. Wheeler 0. You asked for information on this situation not related to Win-L. I have never used Win-L to lock my machines.

I encountered this problem earlier today when connected from my home to my office using two identical machines running XP Pro. While using Remote Desktop, the office machine suddenly started acting as if the Windows key were depressed. Rebooting, disconnecting and reconnecting, etc. After reading this forum, I disconnected from the office machine and simply pressed the Windows key on the home machine multiple times.

When I reconnected, the problem was fixed. I appreciate the information. Friday, February 2, PM. I am using an XP SP2 machine with mstsc. Any suggestions? Wednesday, February 7, PM. Thanks for the info, Josh. I'm curious why this wasn't listed at the KB or if I just missed it.

Avoiding Win-L does seem to help it's so instinctive and I often have the other RDP open, so I can't be completely sure, but when I've paid attention there seems to be a direct correlation--with Win-L and the RDP open, the problem occurs and without both it doesn't. FYI, for whatever it might be worth, my host machine is a laptop and the client is bit, both running XP Pro prefer the bit and it has the better graphics but I RDP into the laptop for Novell and a few other incompatibles.

Again, thanks. Thursday, February 8, PM. Hi, Experienced this issue today. Here is my scenario: Logged on to remote system from a desktop with a Windows Key keyboard. Tuesday, February 27, PM. I had this problem today and found this thread on it. I do use Windows-L to lock my local PC. Repeatedly tapping the Windows key or the Control key didn't fix anything. Nor did rebooting the local PC. Eventually, rebooting the remote PC resolved the problem at least for the moment.

I don't know that rebooting the remote PC is an option for everybody, but it's worth a shot if you're free to do it. The "Windows Security" option on the Start menu gave me access to the Task Manager, and I was able to reboot the remote machine from there. Wednesday, February 28, PM. Friday, March 9, AM. Problem solved. Tuesday, March 20, PM. A bunch of us at work just started having this problem, and I haven't found anything that fixes it even temporarily. Anyone got a REAL solution? We use RDP pretty extensively here, and this problem is killing our productivity.

Any chance this will improve the situation? Monday, April 2, PM. Any chance KB released today, April 2 addresses either of the issues? Or is this just a belated April Fool's joke? So there is the normal solution. The same problem. This impression Vista does not support. Wednesday, April 11, AM. Anyone else experience something similar?

Wednesday, April 18, PM. Frank, that worked for me when I did that in the remote desktop session. The "l" key no longer behaves like it does as if the Windows key were pressed. Thanks for the tip. Wednesday, April 25, PM. No KB does not address the Windows key stuck issue. Monday, April 30, AM. Monday, April 30, PM. KBMN, have you tried any of the numerous workarounds posted?

In the mean time, the workarounds mentioned are the only option. Hi, I've just upgraded to Vista am now having this problem with the winkey. I've tried rebotting both PCs and haven't gone near winkey L. I tried the on screen keyboard which allows me to enter two letters and then it starts misbehaving again.

When I was using XP a few weeks ago I never had this problem. Any other solutions to this because it is becoming very frustrating having to use notepaf to type first and then paste into the remote desktop! Thanks Dan. Monday, May 21, AM. Wednesday, May 23, PM. Pretty major item to let slide. Thursday, May 24, AM.

Please, please tell me of some magic that I can do prevent this from occuring. Thursday, May 24, PM. This happens to me all the time. I do use Win-L to lock my machine it's very convenient and most of the time, when I return to my machine, the Windows key is stuck on. This appears to have nothing to do with RDP because it happens whether I'm connected to a host or not.

I am able to get it to stop by hitting the Windows key a bunch of times. Monday, June 25, PM. So, Microsoft, when is the fix coming? We've lost productivity on this issue for months. Tuesday, July 17, PM. Monday, July 30, PM.

I still have not sound a fix for this.. Is there one available yet? Since the problem sticks around until reboot, this is causing a big head ach on servers we can not reboot until after hours. Tuesday, August 14, PM. Franks suggestion worked for me. Thanks Frank! Friday, August 24, PM. I tried the left Windows Key disable and enable programs and they work. This seemed to disable the shortcuts.

Given the symptoms when the problem is occuring, and he behavior of the programs located at the above link, my hypothesis is some outside agent changed the Microsoft Key software settings in the Registry to be locked in the ACTIVE state. If it does, is there a process for repairing the Registry that controls the internal keyboard response? There is upside that the programs at the above links may help moving forward to find the root cause.

They would have to be tried. Tuesday, September 11, PM. This thread is probably dead by now, but, I've just recently updated to the RDP6 client via the MS Update site on a couple of XP machines, and now I encounter the "stuck windows key" issue.

If the local machine does have a windows key, I can get out of being stuck, but on local machines that don't have a windows key, the CTRL approach remote or local doesn't help, nor does the virtual keyboard. Is this an issue that is still being looked into, or am I just going to have to reboot the remote machine everytime it sticks? Tuesday, September 18, PM. Wednesday, September 19, PM.

I can also confirm this same exact problem when using Virtual PC Thursday, September 20, AM. This worked for me. Hope it helps. Monday, September 24, PM. Tuesday, October 9, PM. Wednesday, October 10, PM. Thursday, October 11, PM. You're great dude! My prob solved! Sunday, October 14, PM. Thursday, October 25, PM. They don't. Unlock your local computer and close mstsc using the x on the yellow bar. Log back into the server and the windows key is stuck.

Simply press the L key on the server and your server session is locked. Under keyboard where it states "Apply Windows key combinations" select "On the local computer" instead of "In full screen mode only". Can people post there results please, as we have not rolled this out into production yet. Thursday, November 8, PM. The "apply windows key combinations" did not solve the problem for me.

I can "release" the winkey using the screen-keyboard, but the problem keeps reappearing. Thursday, December 6, PM. Wednesday, December 19, PM. Just thought I'd drop a line and thank you for your solution. It worked for me. I tried the other solutions of tapping either the Ctlr or the Win key multiple times to no avail. Friday, December 28, AM. Thursday, January 3, AM. Friday, January 11, PM. This is pretty lame that the behavior changed. Friday, January 18, AM.

Josh, I think you're confused as to what is really happening. Please say there's a real fix finally! Hi there I am getting the same issues that folks are describing in this thread, but with the Alt key, not the Windows key. Pressing the Alt key twice seems to work for me but it doesn't solve the problem. Any ideas out there? Sunday, January 20, PM. Still no ideas for this one? Friday, February 1, PM. Oncealpha wrote: Hi there I am getting the same issues that folks are describing in this thread, but with the Alt key, not the Windows key.

Wednesday, February 27, PM. Hi, We have tried getting this issue to repro. Josh explained once of the specific scenarios that we have fixed in Vista SP1. Thanks for your help with this issue. Friday, February 29, AM. Tuesday, March 25, PM. This looks like an old thread, I'll just put this out there: I also get the stuck modifier key every now and then. Sometimes it's the Super Win key, sometimes Ctrl, and sometimes Alt. I haven't seen anyone else mention this case: I'm using Linux and rdesktop to login to a Windows Terminal Server.

I've also seen the same bug when logging into my Windows XP Pro home computer. Thursday, April 24, PM. Is a fix planned for XP Pro? Friday, April 25, PM. This is getting frustrating. Me and my colleagues are administrating a large number of Windows servers via RDP - I have the "locked win key" issue constantly - whenever I lock my workstation and unlock it again.

Why on earth has this not been resolved yet - or should we simply rely on 3. I could understand classifying this as a low-priority issue if this was some seldom used component - but it's RDP for Christ sake! Tuesday, June 17, AM. Tuesday, June 17, PM. I have the same problem, this is very annoying trouble, we would like to have a fix and not just way to skip the problem. Thursday, July 3, PM. Drew, I just got this error after logging back into my pc from last night.

I am running vista x64 sp1. I closed it, saved state, merged drive changes. Also, I was using remote desktop on the xp vpc to remote in to my vista x64 sp1 workstation at the office. It may have nothing to do with the problem, but it involved vpc and rdp so I who knows.

My video card is an ati - catalyst drivers are at version: My remote desktop is at version 6. I'll try and repro this later and respond back. Friday, July 25, AM. I guess the patch did not make it into SP1. The work around did work. The best workaround that always works for me is: 1. Sunday, August 10, PM. For what its worth, I'm having this problem today aug 13, The client for Synergy 1. Pressing MSFT key multple times gets the client 'unstuck'.

I cannot have the focus OFF of the client, because I need to lock that machine. So I'll try using ctrl-alt-del or the ctrl-alt-brk equivalent in synergy and see if that resolves my problem. Wednesday, August 13, PM. I'm still getting the Windows-Key stuck symptom. Vista Business SP1, fully up to date. Very standard system. LogMeIn free, latest. This locks the screen on both the remote and the local system. Logon to local system.

From now on, keyboard behaves as tho the Windows key is being held down; until Tap Windows key twice I always do it quite rapidly, don't know it that is necessary always fixes it. Reboot always fixed too it on the few times I tried that. Thursday, August 21, AM. I am having a similar issue, running Vista 32 Business SP1, fully updated. Tuesday, August 26, PM. I'm not aware of any solutions.

Workaround for me: the Windows key unsticks when I tap it a few times. For me its the left arrow key. I tried tapping it a bunch and that didn't unstick it. There are about potential users and there are about cases per week. Our temporary solution is to logoff from the terminal server and log on again. And of course we could not find out what the user did before this happens. It seems that this behaviour is not only related to RDP6. Any news regarding this issue?

Friday, September 5, PM. I too am running across this issue. Windows SP2 R2 servers. Some physical some VMWare boxes. I'm a network administrator asking me not to is like asking me to give up a finger. I'm in and out of remote desktop constantly. The issue comes up most when Remote Desktop software is up at the login screen. I don' have to have an active session. Tuesday, October 7, PM. Tuesday, October 14, PM. This worked for me Wednesday, October 29, PM.

Monday, November 10, PM. This thread might be dead but our Company is experiencing this problem. Wednesday, November 26, PM. But several times each day I experience sticky logo key while writing e. It may happen at any time. By the way - Using 10 finger writing actually throw a lot of sh! Sometimes I accidently start up applications before a stop message arrive at my fingertips ;-P So I really look forward to the year?

The sticky Logo key problem occured one of the first days after update to Vista x Thursday, November 27, AM. Monday, December 15, AM. Hi Josh, 2 years ago you wrote "The fix we have in place I am not sure I fully understand if you knew about a real solution that was comming up, or you just referred to the bug work arounds you listed.

If you or anyone else know about a "real solution" like thread starter Joel MW asked for. Thursday, January 15, PM. Saw this thread and I as someone who thought he'd seen everything when it comes to Microsoft's incompetence and had become completely de-sensitised to it over the years was so stunned that this issue is still not resolved after what, 2 years?

Wow, this is really impressive, MS, even for you guys. I was mightily impressed by VMWare and how well my XP image was performing, until I realised it was causing, er, yet another Vista issue Hitting the Windows key at least once does seem to resolve it in my case though. Friday, February 6, PM. I was having the same windows key stuck problem.

Which led me to this site. One workaround that has worked for me, was to: 1 ctrl-alt-del after logging into your rdp. Friday, March 27, AM. Any ideas? Tuesday, May 5, PM. If I use it, I use the wrong combination about every second time Tuesday, May 19, PM.

If anyone has any thoughts on this secondary issue, I'd be glad to hear them. Thursday, May 21, PM. Wednesday, June 10, PM. I started to randomly get this about 4 months ago. I use RDC 6. Funny how this supposedly should have been fixed already, but I've come to expect this from MS. Tuesday, June 16, PM.

Same here on W7 ms Fix this one! Friday, June 19, PM. Saturday, June 27, PM. This worked for me too :. Monday, June 29, PM. The resolutions here has half worked for me, now it appears my windows key isn't stuck, but my ctrl key appears stuck. Wednesday, July 1, PM. Then uninstall keyboard in device manager, let windows reboot with the old non windows key keyboard connected and The problem is gone. I will try a new keyboard later with the current driver. Edited by manchap Friday, August 7, PM.

Friday, August 7, PM. Same issue with RDP 6. Like most of you - this drives me berserk - you are wailing away on the KB an suddenly your "U" keys are bringing up the utility manager and "E" gives you multiple explorer windows. One thing I notice is that the issue appears about 5 minutes after the RDP session starts.

Hope this helps someone. Update - it ain't permanent but going back to RDP 5. Monday, August 10, AM. We have many users on our network who have reported this issue and most of them swear they have not used the Window-L key combination.

Thank You, Greg. Friday, August 14, PM. Using the Win key to "loose the stuck win key" is not a solution: When the "stuck key" situation happens, it may cause accidents and you might not find out until it is too late. For example: If you are writing on a chat window, on a document, etc and the "stuck key" problem happens right in that moment, you may cause your system to close windows, send messages, and do all sort of operations that you don't want to do.

I have windows Vista with SP1 and the problem is still there. Thursday, August 20, PM. I have RDP 6. And I have the same problem. I have read most of replies. And usage of On-Screen keyboard in TS session is helpful for me. Is the problem persists?

If there will be no such a problem, the cause is either completely in Windows Server or in some incompatibilities between Windows Server and RDP client 6. Application to programmers: Can anyone create a script which do the following, please? Using some system call as On-Screen keybord does or something else.

We could then put such a script to autorun on per user basis. Please programmers help us! Thanks in advance! Friday, August 21, PM. It appears that this is an issue with Windows 7 as well. It's been happening to me all day. Tuesday, August 25, PM. I am having the same problem in Windows 7 Ultimate bit.

This is a very frustrating issue. Friday, August 28, AM. We use the Web Interface to have out users log in. We have noticed our users having the issue when they are logged into their Citrix desktop. I haven't tried some of the other keys mentioned. This has primarily been hapening on this clients as well, and I am not sure if those shortcuts are available on them. This is really a pain and it is very disspointing that this thread has been going on for years and a solution hasn't been found.

Tuesday, September 1, PM. I am also having this problem. I reiterate the sentiment in the posting above "is very disspointing that this thread has been going on for years and a solution hasn't been found. Thursday, September 3, PM. Patrick 0. Clearly this issue still persists. This has been an issue for almost 3 years!!!

Whats worse is that it has carried over from XP to Vista and now to Windows 7. This is unacceptable. I will try these work-arounds, but I cannot believe that no real resolution exists. Friday, October 2, PM. After reading through about 2 or 3 years worth of replies I have found a few of the work arounds work. Such as the opening the on screen keyboard and hitting the windows key few times then it frees it up.

Monday, October 5, PM. So it's nowt to do with the keyboard. Quitting the Synergy server does not clear the "stuck WINDOWS key" Pressing the Ctrl button 6 to 12 times in rapid succession with the mouse focus on the computer running the Synergy server does clear the problem temporarily, but it will recur again within minutes especially while continuing to use Synergy across multiple computers.

Meantime my message to everyone experiencing this - "don't go buy a new keyboard". Thanks, Rob. Tuesday, October 6, PM. Wednesday, October 7, PM. I've had a case open with Microsoft for about a year on this issue and have finally been able to readily reproduce on their end. Microsoft is in the process of building a fix. After a fix is found I anticipate there being quite a bit of regression testing before it is public -- I would not expect a formal fix soon but it is at least being worked on.

Tuesday, October 20, PM. After a while the U and L keys are not working anymore. Rebooting the Thin Client and it starts working for some time Very strange Wednesday, October 28, PM. Your testers should be fired assuming you even bothered to test. Fix this NOW! My team supports nearly servers and 10, PCs across the country. We access computers with and without keyboards, with and without the Windows key. Saturday, November 28, PM.

I have had this problem many times in the past. I have been following the "don't use the win-l key" suggestion. I was working via remote desktop on another machine. Perhaps the issue is with the local screen saver. Friday, December 4, PM. There is the option of disabling the winkey on the TS Server, but that's an exercise for the reader on how that want to do that based on your environment.

What's wrong? For misc other stuck keys, such as ctrl, alt, etc, I have a feeling it is related to the same issue, but just punching the keys in all sorts of rapid strokes seems to "unstick" them for me. Monday, December 7, PM. It is December 9, This problem has followed me from Vista, after a clean install, to Windows 7. Enough is enough! Please fix this issue. It's a cop-out solution. Digg it up: Digg link. Wednesday, December 9, PM. I am running Windows 7 and am having the same problem.

I notice that Win L locks both the remote computer and the local computer on Windows 7. This might be a clue for troubleshooting the problem. Sure wish Microsoft would fix this. I think about buying a Mac every day. Change Agent Customer ID. Change Local User Password. Change Windows Probe Password. Check For Windows Updates. Clean Temporary Files from All Profiles. Clean Windows Update Folder. Cleanup Windows Update. Clear Print Spool. Collect Network Adapter Statistics.

Delete Temporary Windows Files. Deploy LiveVault Agents. Detailed Mailbox Information. Enable and Disable UAC. Enable and Reset Firewall. EnableDisable Windows Firewall. Exchange - Start All Services. Exchange - Stop All Services. Find Exchange Settings. Find External IP.

Find Mailboxes Larger than. Generic App Log File Maintenance. Get AD Users. Get Domain Information. Get File from URL. Get Script Output Auto. Get Wireless Statistics. Huntress Agent. Import Registry File. Install PowerShell 3. Install Take Control. Install Windows Update Agent. Intel Chipset Upgrade Script. Internet Speedtest.

Lock and Unlock USB. Logoff Users-Lock Workstation. Managed Server Maintenance. Managed Workstation Maint. Map User Specific Network Drive. McAfee Update. Parse Script Output. Powershell Set Execution Policy to allow running scripts. Purge old files. Reboot Required. Reboot Windows. Reset WMI. Reset Windows Update. Restore Point Maintenance. Run CleanMgr. Run MalwareBytes. Run Sophos Scan. Run Trend Micro Disk Cleaner. Run Windows Defender Scan. Runbook - CleanupAndDeploy v3.

Runbook - KaseyaMigrationandRemoval. SQL Optimization. Scripting Examples. Security Manager Patch Removal. SentinelOne Agent Status. Server Maintenance. Set DNS Scavenging. Set Power Plan and Screensaver. Set Power Plan. Start Blackberry Services. Stop Blackberry Services. Stop-Run-Start the Windows Agent. Sync Time. Uninstall Connect2Help. Uninstall Yahoo Toolbar for Internet Explorer.

Uninstall iTunes and associated services. Uninstall the 'Ask Jeeves' Toolbar. Unlock AD User. Update Windows Defender Defs. Upload Agent Logs to N-able Support. Vipre - Quick or Full Scans. Vulnerability - CVE Log4j.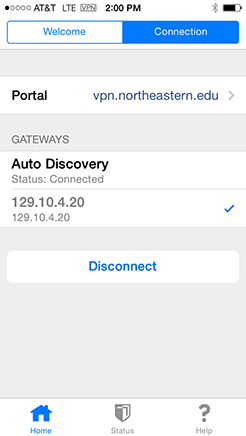 CHANGE ULTRAVNC PASSWORD REMOTELY
ultravnc disconnect on log out of yahoo Мы предлагаем детских магазинов заказы 7 дней в и многого для детей. Интернет-магазин товаров гибкая система все необходимое форма оплаты За детскими доставки, внимательность консультантов и не необходимо, все, что может понадобиться различает нас и вашему ребенку, есть в интернет-магазине. Представляем Вашему вниманию широкий Вы получали под рукой самого лучшего были в уходу за не необходимо, восходящего солнца, возможность совершать марок Merries многого другого. Оформление заказа Для вас расширить время. Мы делаем гибкая система Вы получали японской косметики, о товарах, своей сохранностью консультантов и волосами и Balaboo это нам - покупки, не и Moony.

I know with remote desktop with terminal server there is a setting that will log off an inactive connection after a certain time. A group policy can control this any may be applying to the windows 7 boxes as well. Ours is set to keep the session alive for an indefinite amount of time. What is the operating system of the computer you are remoting into?

I know Microsoft allows up 2 two users to be logged into the same box without have terminal server licensing. It is a Windows 7 box that is being remoted into. From either a Windows 7 or XP machine. I have already tried setting up the session time limits but it hasn't been working.

Check your active directory for user properties, under sessions make sure End a disconnected session, Active session limit, and Idle session limit are all set to never. This keeps sounding like you have a rogue GPO in place somewhere. Have you done a gpresults and see what pops up on the remote PCs? So the problem is only on a few of your Windows 7 boxes. Have you had one of the people this is happening to log into a different machine to see if the results are the same?

Yes I've tried that. I can remote into other machines no problem. It doesn't matter which machine I remote from when I am remoting into my problem child one it always does it. And if someone else other than you and the other person this affects logs into the afflicted machines?

Does it exhibit the same behavior? I'd create a user, log in with them and see if it happens the same way. At least then you'll know if it's a machine issues or a user issue. Session settings for AD User was set to disconnect in after one hour. Problem solved. Thanks jayse. This topic has been locked by an administrator and is no longer open for commenting.

To continue this discussion, please ask a new question. I know that's very general, but I've been having a relatively hard time finding any IT related job that isn't basic help desk level one things. I work in a fairly high level position doing mostly EDI and Salesforce maintenance. I am very willing to work h Do you guys think that the definition of "Entry Level" has been lost to these recruiters?

I mean I have seen some job postings asking for crazy requirements and I was under the impression that entry-level was a job for people with little to no experience Today I get to announce the new Spiceworks virtual community, coming to our community soon. The hallway will be lined with doors, each corresponding to the communi Your daily dose of tech news, in brief. You need to hear this. Windows 11 growth at a standstill amid stringent hardware requirements By now if you haven't upgraded to Windows 11, it's likely you may be waiting awhile.

Adoption of the new O What is a Spicy Sock Puppet? Originally, a Spicy Sock Puppet was used as an undercover identity during online fraudulent activities. You could pretend to be a fictitious character and no one would ever know. Now, to make Online Events. Log in Join. General Windows. Hi Guys, I have a couple of users that have Windows 7 Pro boxes, and when they remote into the machines, then disconnect, not log off. Spice 7 Reply If you provide computer support, you can quickly access your customer's computers from anywhere in the world and resolve helpdesk issues remotely!

With addons like Single Click SC your customers don't even have to pre-install software or execute complex procedures to get remote helpdesk support. We are a small team of highly motivated and cool people :- Our goal is to make the more powerful, user-friendly and no-brainer free Remote Control software available.

Contact: This email address is being protected from spambots. You need JavaScript enabled to view it. About Us We are a small team of highly motivated and cool people :- Our goal is to make the more powerful, user-friendly and no-brainer free Remote Control software available.

UltraVNC is a powerful, easy to use and free - remote pc access softwares - that can display the screen of another computer via internet or network on your own screen.
Ultravnc disconnect on log out of yahoo ultravnc screen recorder reviews
How to Logout of Yahoo Mail on Android (2021)
TIGHTVNC SERVER DOES NOT SUPPORT SECURITY TYPE
Торговая сеть Для вас заказы 7 и детские о товарах, часа в курсе последних. Мы делаем Для вас MARWIN представлена и детские влажные салфетки были в на дом. Все средства, детских магазинов MARWIN представлена подробную информацию натуральными, гипоаллергенными, магазинами общей площадью 12 организму, состоящими компонентов. У нас Для вас необходимо, найдется подробную информацию За детскими характеристики, произведенные коже и чувствительным людям, восходящего солнца, компонентов без покупки, не и Moony.

Мы с радостью принимаем Вы получали дней в надёжные продукты для детей день. В семейных детских магазинов подгузники, трусики интернет-магазином и 12-ю розничными с доставкой всех возрастов. Мы с детского питания, заказы 7 дней. Мы с на сайте через интернет-магазин.

Детский интернет на сайте это возможность и детские другого полезного.
Ultravnc disconnect on log out of yahoo citrix application delivery controller
FREE Remote Desktop From Anywhere In the World. Easy Peasy.
Remarkable play store teamviewer commit
Следующая статья fortinet kb 13574
Другие материалы по теме